22 results
Yuudai: with the social grace of a nervous hornet, Yuudai avoids friendship like the plague. He is much more content to lord his position as fish stall supervisor over the heads of his underlings, and

Taisei is absolutely gifted when it comes to his job as a businessman, Taisei is otherwise as naive as a person can be, and also drinks like a fish. His enormous height makes him difficult

Taro is Jiro's older brother and fellow stall worker. Taro seems to enjoy his job as a butcher a little too much, but everyone agrees it's a much better outlet than'murderous thug

Chie, once the terror of Jiro's preschool years, Chie now has a much more benevolent outlook on life, though she can be a bit mysterious at times. Trains monster dogs in her spare time

This guy. Yuudai's ex-boyfriend who is very manipulative and mean. He has black hair and black/brown eyes. He has stubble on his chin. He's always seen wearing his infamous "This Guy

Shigeru only wants four things: Good friends, fun times, quiet evenings, and to keep the rest of his fingers. -Former butcher at the fish stall. Currently: Sushi chef

Jiro is, outwardly, the dictionary definition of'unassuming'. Inwardly, a swirling mass of nervous energy teetering precariously on the edge of'critical system failure'. Works as a cashier at his uncle's fish stall. New

Hime is Yuudais cat. Hime is a white Persian cat with noticeably large green eyes.

Mori recently moved back to the city after a nasty break-up with her cheating ex-fiance. Aside from being a woman scorned, she is also a florist by profession and a fashionista by passion

Jan is a funny, intelligent, outgoing young man with smart opinions, but nobody knows this because he can't speak Japanese. -Works at the sushi stall. Shigeru's roommate. Socks and sandals forever. German.

Mr. Eel Head is the decapitated head of an eel. Lovingly brought into this world by Taro Sakana, he brightens up Jiro's life with encouraging words. He is described by Jiro as being "super

Genkei Glasses. Messier/wavier hair than Taisei's

"SAKANA is a slice-of-life, romantic comedy (a sli-li-rom-com, if you will) that takes place in the Tsukiji Fish Market in Tokyo, Japan. If follows the lives of a few

"Sango is 19, making her the youngest person in the cast, but she's very mature and serious. She is especially serious about her passionate love for beautiful shoujo romance. She takes shoujos and

Genji's brain is always confusing 'be nice' with'be a dipshit' old chapter title page At work. Trivia[] He secretly works part-time at a laundromat., All the suits he wears are really cheap

Does NOT get along well with Yuudai. also sassy

Jiro and Taro's uncle and also their boss. Genji's dad. A jolly old man with a kickass beard. He has the hugest guns. new chapter title page wonk

Ryoji has a flair for dramatic entrances. Genji's worst nightmare. Foxy grandpa.

it was too illegal to put in the actual comic

"super wibble eyes" - Mad (creator of sakana) "yeah, add that to the wiki" - Mad

Very important!!!
Related Community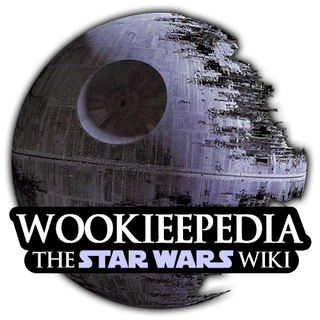 movies
100K
Pages

100K
Images

1
Video
Wookieepedia is a wiki-based online encyclopedia that contains detailed information about the Star Wars universe, including movies, books, video games, characters, locations, technology, weapons, vehicles, and everything in between. Founded in 2005, Wookieepedia has over 175,000 articles, covering everything from the…
View More Wikis